After the conference of 2010, organized by Fabien Liénard and Sami Zlitni, the same agents organized, two years later, a new international conference entitled "Electronic communication in the "information society". What uses, what practices?".
The conference was held on June 5th – 7th, 2012 in the premises of the Information & Communication department of the IUT of Le Havre.
After being assessed, by double-blind peer review, by the members of the scientific committee, the texts were published in the conference proceedings in paper version. The conference proceedings, distributed at the opening session, included the texts written by more than 50 researchers coming from 12 different countries.
KEYNOTE SPEAKERS:
Here are the names of the keynote speakers and the titles of their reports presented during the edition of 2012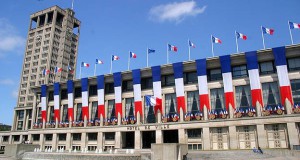 A welcome cocktail
at the City hall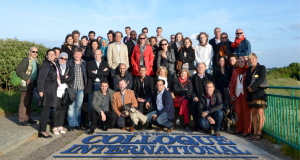 The Gala dinner at Belvedere,
in Saint Jouin Bruneval
They supported the organization of the conference in 2012:
L'État, la Région Haute-Normandie, la Codah, la Ville du Havre, l'Université du Havre, IDEES Le Havre, l'IUT du Havre, l'ADBS, et Science action Haute-Normandie.